Become a GROUPAUTO Supplier

GROUPAUTO supports suppliers of Original Equipment (OE) and matched quality parts across all product groups offering members a wide range of choice.
GROUPAUTO is unique in the automotive industry, as we guarantee to pay our suppliers through our central bureau, as well as offering a number of beneficial support channels.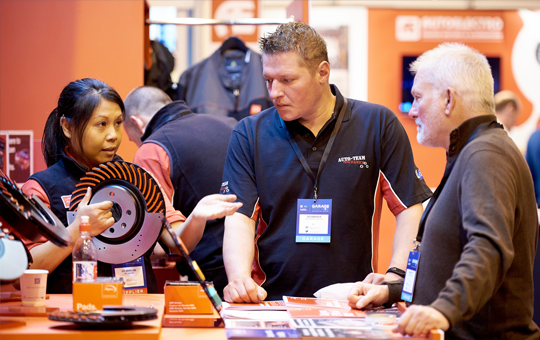 Key Benefits
These are just some of the benefits that could be available to you if you decide to become a GROUPAUTO supplier.

Exclusive Offers
Our approved suppliers can advertise their products by running exclusive offers and promotions that are featured in any of the marketing communications that we send to our network. This provides an excellent opportunity for brand exposure and profit.

Central Invoicing
Time-consuming invoicing is taken care of by GROUPAUTO on behalf of all our suppliers. By receiving only one payment from GROUPAUTO, our suppliers free up lots of time that would have been spent chasing payments from many different customers.

Events
Our approved suppliers all have the opportunity to exhibit at our annual trade shows and events. The GROUPAUTO & UAN Motor Factor & Garage Trade Show has grown to become one of the biggest event in the automotive industry, attended by motor factor members and network garages.

Member Loyalty
We know that it can be difficult to ensure reliability and regular orders from your customers. As part of their agreement with us, our members can only purchase products from us and stock our approved suppliers, meaning that you are guaranteed their loyalty.