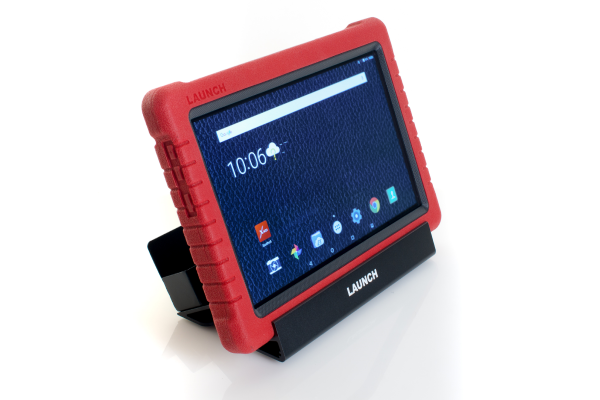 Launch unveils new PRO 4 diagnostics tool
---
26 Nov 2019
Category: Articles, Press Releases
"Intelligent automotive diagnostics tool arrives in UK"
Launch UK has unveiled the new X-431 Euro PRO 4, a brand new advanced automotive diagnostics tool.
Based on the Android operating system, the new 1.4 GHz Quad-Core product excels in automotive fault diagnosis and offers wider vehicle coverage, powerful functions and accurate test data.
Supporting American, Asian and European passenger car and light commercial vehicles, the PRO 4 comes complete with a protective case and docking station, ideal for storage of product, connectors and printer. The product also comes with a two year warranty and two years' worth of free software updates.
Key features of the PRO 4 include: Manufacturer reset and service functions, service light / oil reset, OBD II functionality, live data graphing and, the ability to save, share and print report sheets.
Additional functions enable technicians to carry out the following: Automatic VIN recognition, new battery registration, ABS brake bleeding, DPF checks / regenerations, tyre pressure monitoring, module programming and recoding and, key coding / matching.
The PRO 4 boasts WiFi and bluetooth connectivity meaning monthly software updates are done at the touch of a button. Battery capacity stands at 7000 mAh and usage time is eight hours on a full charge. The 10.1 inch screen tool includes 2GB of RAM and a 5.0 mega pixel rear camera.
The PRO 4 has been developed in conjunction with independent garages across the globe and is one of the most intelligent diagnostic tools available on the market.
For more information about Launch UK, please contact Mark Field of Impression Communications. Tel: 07825 410 998 or email [email protected]