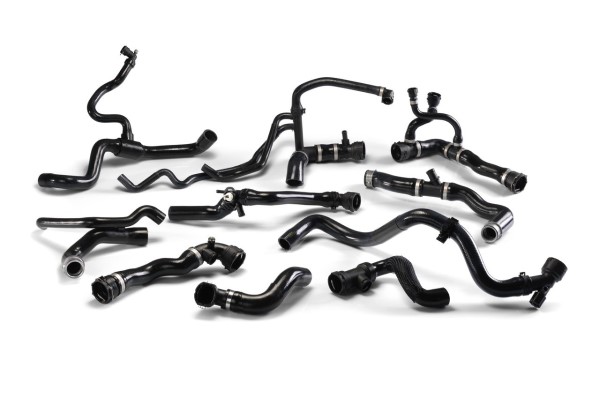 Focus on Hoses Boosts Technical Support from Gates
---
26 Feb 2019
Category: Articles, Press Releases
Focus on Hoses Boosts Technical Support from Gates 
Online technical support services for garages increase with two new studies that highlight typical cases of component failure.
Two new technical studies from by Gates will help mechanics diagnose engine problems more efficiently, allowing them to identify vehicle defects before they become serious issues for drivers.
Understanding modular coolant hose failure puts the focus on Modular Hoses. These are now common features on many recently built vehicles and lots of these models are now just outside their warranty periods.
A closer look at turbocharger hoses and their possible failures highlights the use of different materials required to deal with different extremes of temperature. It also and identifies likely causes of failure, making clear that it's essential to replace OE hoses with hoses made to the same manufacturing standards and constructed from the same materials. With air temperatures inside some turbocharger systems peaking at around 200 deg C, material content and build quality standards are critical to reliable performances.
As well as alerting mechanics to potential component failures, the studies make it clear that these components are emerging profit opportunities for repair specialists with the appropriate expertise.
Both product ranges are among the latest product groups to be added to the Gates product portfolio. Each study is typical of the kind of online technical support available for products in the latest Gates catalogue (www.gatesautocat.com).
Gates always uses OE hose manufacturing standards as its manufacturing benchmark and ensures that the materials used always match those of the OE products they are designed to replace.